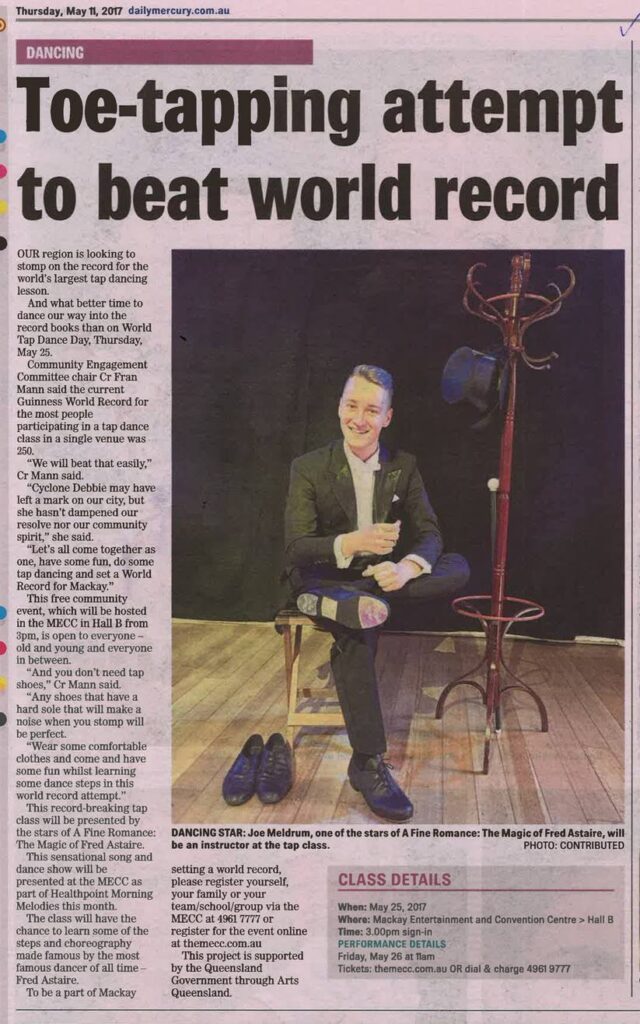 OUR region is looking to stomp on the record for the world's largest tap dancing lesson.
And what better time to dance our way into the record books than on World Tap Dance Day, Thursday, May 25.
Community Engagement Committee chair Cr Fran Mann said the current Guinness World Record for the most people participating in a tap dance class in a single venue was 250.
"We will beat that easily," Cr Mann said.
"Cyclone Debbie may have left a mark on our city, but she hasn't dampened our resolve nor our community spirit," she said.
"Let's all come together as one, have some fun, do some tap dancing and set a World Record for Mackay."
This free community event, which will be hosted in the MECC in Hall B from 3pm, is open to everyone – old and young and everyone in between.
"And you don't need tap shoes," Cr Mann said.
"Any shoes that have a hard sole that will make a noise when you stomp will be perfect.
"Wear some comfortable clothes and come and have some fun whilst learning some dance steps in this world record attempt. …